The kitchen is the heart of your home and we at Rearo offer a superb range of stylish kitchen solutions to create the perfect look and feel for your lifestyle and space. From splashbacks and worktops to upstands and islands or breakfast bars, we'll help make your kitchen both beautiful and practical. Offering both quality laminate and solid surface options, we've got the right one for you, whether you're on a budget or looking for the ultimate in luxury. And our top quality, water-resistant, click vinyl flooring solutions will give a functional but sophisticated finish for the hub of your home.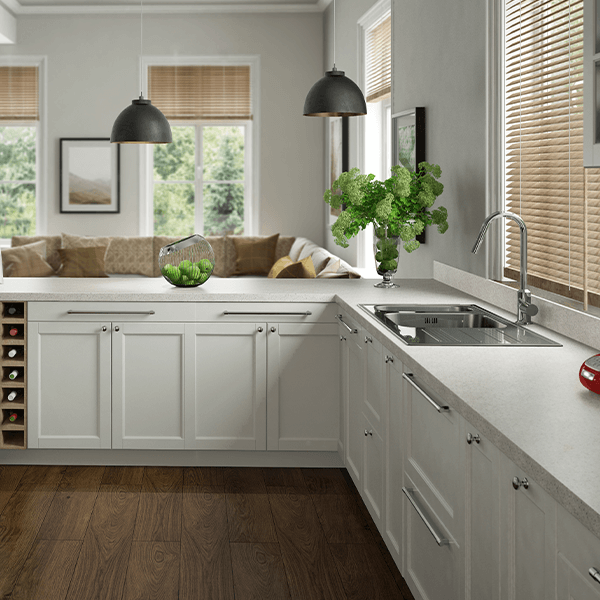 In a range of modern shades, our laminate worktop offering compliments both modern and traditional Kitchen spaces. Browse our range of accessories and installation aids, including matching colour fills.
BREAKFAST BARS
Breakfast bars are the fitting of choice in any modern kitchen space. The range matches perfectly with our laminate worktop offering.
Upstands
Understated, our matching upstands create a design focus in any kitchen space and allow for contrast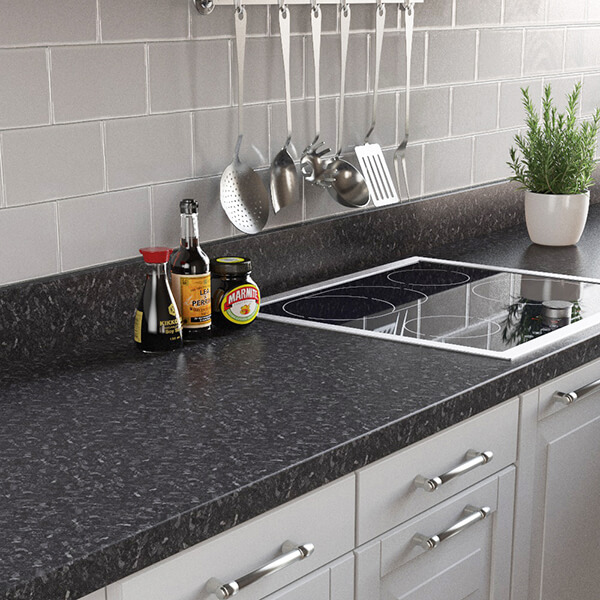 Kitchen Flooring
Clixeal offers a hard-wearing click vinyl flooring solution. It is a perfect alternative to solid flooring due to its water resistance and antibacterial coating, making it the ideal solution for your kitchen.
Splashbacks
Create an impact with the use of a simultaneous décor throughout your kitchen with the help of a splashback. Complementary to our other kitchen surface ranges